[us_page_title description="1″ font_size="3rem" line_height="1.1″ align="center"]
The Right Alpharetta Limousine Service for Your Needs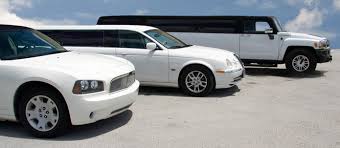 You may have very specific needs when it comes to Alpharetta limousine service. This might be for business trips. It might be for a high-powered business meeting where you want to impress certain partners or potential clients. This could be for personal reasons, from a wedding, prom, anniversary dinner, or something else. Whatever has brought you to us when looking for a limo service Alpharetta, we are glad you're here. We want to show you just why we are considered the leader in transportation services throughout the region.
Affordable rates. You might be looking for a cheap limo Alpharetta. That's fine. We understand that. Being in business for more than two decades has allowed us the opportunity to not just provide an incredible fleet of late-model, luxurious limos and buses, but to also do so at incredibly competitive and affordable rates.
Luxury. As an Alpharetta limo service, we make sure all of the vehicles in our Limo Service Alpharetta fleet are considered late-model and luxurious. They offer a smooth, quiet ride and the VIP experience from start to finish.
Safety. We know how important it is to maintain an incredible safety record when providing Alpharetta limos to our clients. That's why we carefully inspect all of our vehicles consistently and put our drivers through safe driver training and random drug testing.
Reliability. Getting you to the destination on time is absolutely crucial when it comes to a limo rental Alpharetta or anywhere else throughout the Greater Atlanta Area. We have put the best GPS equipment in every single one of our vehicles. We, Limo Service Atlanta GA also make sure our drivers know the area roads well. That allows us to navigate around almost any delay, helping to get you to your destination on time.
Alpharetta Limo Rentals Services
We, Alpharetta Limousine also provide some incredible amenities. One of them is immediate billing. Not every transportation service is going to offer this and it may not be that important to you, but for many of our business clients who need to track their transportation budgets, it is absolutely crucial.
We, Alpharetta Limo Rentals also handle short notice reservations. Because of the size of our fleet and available drivers, we can handle last-minute reservations for groups of just about any size, all the way up to 4,000. We, Alpharetta Limos also provide a simple online reservation system so you can book your trip at your convenience without needing to wait on hold or dealing with other hassles companies may put you through. We invite you to check out our Alpharetta Limos services and if you have questions, speak to one of our customer service representatives anytime of the day or night, at your convenience.
Get Instant Alpharetta Limo Prices and quotes  for Limousine Rental Atlanta GA – (470)-400-9889