When it comes to your wedding, you want the event to be as memorable as possible. The ceremony, reception, and friends will be a large part of that, but wouldn't it be great to hire a limo to drive you around? Atlanta Limo Service says yes, and wants your wedding to be as memorable as possible. You will be able to ride around the city with your new wife/husband in complete luxury. Here are a few reasons why you should rent a limo for your wedding day.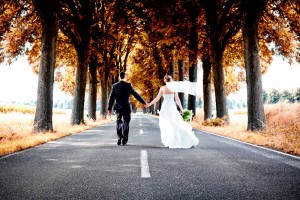 It's Your Big Day, So Celebrate as Much as Possible
A limo rental will be the cherry on top of your special day. This day will be remembered as the day you got married, but you will also think of it as the day you rented a limo as a couple. The Atlanta Limo Service will be able to accommodate to your desires and will definitely make sure you can get the most fun out of your special day. Limos are designed for special occasions, and your wedding should be no exception.
You've Never Been in a Limo Before
This would be a great reason to get limo ride off of your bucket list. If you didn't get a limo for prom or a bachelorette party, then your wedding would be the best reason to get this experience. You can ride with just your significant other, or you can ride with your wedding party. Whichever one you choose, Atlanta Limo Service will offer you a great, luxurious ride on your special day.
It Will Make Your Wedding Day More Memorable
Your wedding is going to be pretty memorable, but this is your special day, so you want to have as much pizzazz as you can. A limo ride is a great way to show the city that you are important today and that you get a fantastic ride on your wedding day. Even if you have been in a limo before, the experience never gets old and will be perfect for your wedding.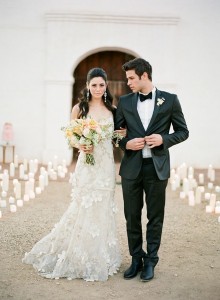 It's a Great Way to Hang Out With Your Wedding Party
If you choose to get a limo that will accommodate everyone in your wedding party, then this will be a great occasion to spend time with your closest friends. These people have been supporting you the entire time you have been dating and engaged, so it would be right to let them into the fun of a limo ride. Great memories are shared with your closest friends, so this opportunity is too perfect.
One of Your Friends Doesn't Have to Drive You Around
If you rent a limo, a professional chauffeur will transport you around the city. As the newlywed, you want to spend time with your new wife/husband, so you don't want to drive, but you probably don't want one of your friends to be your designated driver. This would be another reason to call a limo service. You will ride in a great, luxurious car and you know that you will also get a great driver. All of your driving issues will be solved.
Renting a limo for your wedding day will be perfect, and if you live in Atlanta, then you need to contact the Atlanta Limo Service. They offer many different types of limos, and they will be able to cater to any desire you have. A limo ride is the perfect way to make your wedding day better than it would have been. For more information, please visit their website at http://limorentalatlanta.com/.