LOOKING FOR SAFE, RELIABLE ALPHARETTA CAR SERVICE AND CHEAP LIMO SERVICE IN ATLANTA? 
Atlanta GA Limo Service makes achieving corporate success easier because you can delegate driving, rely on our machines, and communicate your preferences, making little effort necessary on your part.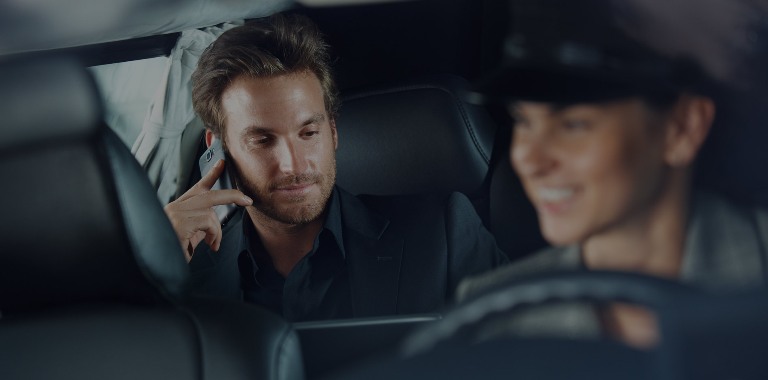 Achieve Success with Limo Services in Atlanta
Business people who travel need transportation that they can rely on for safety and punctuality, which are absolutely necessary for corporate success.
We work diligently to be the standard of excellence in the industry because we do well when our clients have services which facilitate success.
Delegate Driving
If you're traveling for business, you need to be able to focus on said business affairs. Choosing to use a Limo Services in Atlanta GA will allow this focus. Our Limo Services Atlanta GA chauffeurs know the city and use currently updated GPS systems. You'll be leaving nothing to chance because our drivers are trained and vetted.
We, Atlanta GA Limo Service evaluate to make sure that our chauffeurs have the driving skill and the temperament necessary to commit themselves to your schedule. In addition, drug testing and background checks are used regularly to safeguard against mistakes in hiring. Since we specialize in business transportation. Our formula for multiple meeting point service is defined and ready. You can sit back and prepare your presentation or your mind while you allow us to deliver you safely and punctually.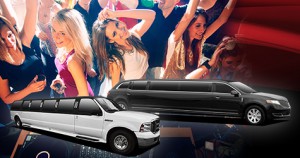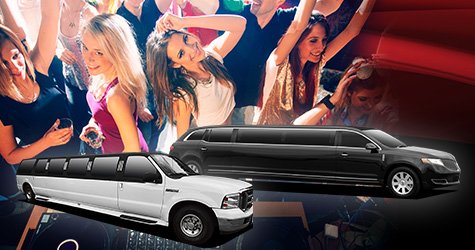 Depend on Our Machines
You can rely on our machines to get you where you need to go without performance issues to hamper your schedule. Frequent maintenance makes sure that our newer model vehicles are ready for service at a moment's notice.
Proactive inspection, deep cleaning, and regular rotation keep our Atlanta GA Limo Service fleet fresh and performance ready for your limo service in Atlanta. Even if you're travelling with a large group of colleagues. You can arrange for high end service with one of the larger vehicles among our fleet which is greatly varied.
Communicate Your Preferences via Customer Service
Customization is only possible through communication. Our representatives, available at all times, day or night, weekday or weekend, serve as the link between our riders and service from the point of service engagement to the post-service follow-up. Should you encounter issues, have questions. Or require a special request, our reps pride themselves on working out the best solution immediately and going above and beyond to making your Limo Service in Atlanta more than successful.
Simplicity is basis for our Limo Services in Atlanta company. We, Atlanta Limo Services design each aspect of our company to make your life a little easier, safer, and successful. Beginning with reserving our service, we make it all easy. You can book online and with a few taps and swipes, your ride will be preparing to provide your transport. We also require little time for notice in order to conveniently accommodate last minute needs.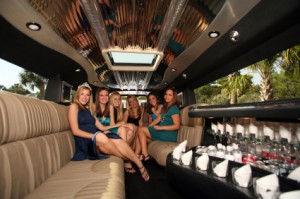 Glamorous Machines for a Significant Day
Knowing the effect of provided vehicles on the memories of the day, we endeavor to provide incomparable machines. Our Atlanta Limo Rentals fleet has luxurious, but varied offerings, and each ride enjoys provided refreshments, user-friends speakers, and other luxurious features.
The seating's comfort is standard, but other features will be different depending on your selection. You can choose from among all of our Atlanta Limo Rentals vehicles, and we can suit large or small parties or any preference from flamboyant to sophisticated. No matter the vehicle selected, it will be comprehensively insured, newer, impeccably clean, and wedding day worthy.
Chauffeured Service Makes the Day Unique
Implementing your wedding plans should be the job of professionals; you should enjoy your wedding. Allow our Limo Service Atlanta GA experience and skill to come in and provide transportation according to your specifications. You can make an online reservation, following which, you'll receive remarkable service in a fabulous vehicle, supported by customer service designed around you. Make memories of your wedding. While our background investigated and drug monitored drivers deliver you to the venue, your reception, or your honeymoon flight.
Put your efforts into planning before your wedding. And with good choices in vendors and assistance, you'll be able to enjoy the day without concern. We, Wedding Limo Service Atlanta offer the glamour, punctuality, and quality necessary for such an occasion. Allow us to help make your wedding the one of which you've dreamed.
Beyond the Pleasure
Atlanta has always been a venue for good entertainment and unforgettable events. If you want to experience this capital of parties and good events in an original way, visit Limo Services in Atlanta. We have prepared a sensation for you in our comfortable and relaxing limousines. Our limos are fully equipped to make your trip enjoyable.  Your wish is our command. We guarantee a comfortable ride at affordable prices.
Make the Most of Your Party
If you are bored with classic parties, if you want something new, modern and attractive, Atlanta Limo Services offers you a whole new experience. And not only that, we celebrate always and everywhere. What's the best option for you? We are available 24/7 for you. We are sure that you will feel the charms of the party in this unusual setting. Forget about navigating, fighting traffic, worrying about parking, or choosing a designated driver, we have got all that covered so you can enjoy your special night.
How to Hang Out with Style
Are you looking for the best way to be spotted? Atlanta Limo Service will enable you to be noticed in the best way possible. Choose from our fleet of stylish, modern vehicles, whether it's you or a group of 100 of your friends, we have a vehicle to suit your needs.
Stand out from the mass, point out yourself in an elegant and exciting ride in our best vehicles. Get Free Quotes for Affordable Limo Services  in Atlanta – (470)-400-9889