Why We're the Best Prom Limo Rental Service
What makes us the best prom limo rental company? Let's talk about a few basics first.
Safety.

Reliability.

Service.

The VIP experience.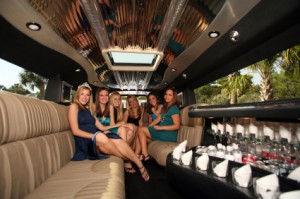 Those are just a few of the things that go into our dedication to the best
prom limo service
throughout Atlanta. At Atlanta Limo Service, we understand how important prom night is for teenage boys and girls. They want the best, and whether you're looking for prom limos for your son or daughter, party buses, or something that can accommodate more students, we can handle whatever you need.
We offer some of the safest transportation in the industry. Our limos are all considered late model and are impeccably well-maintained. There is little risk of them breaking down or having some other mechanical issues.
We also hire only the safest drivers, putting them through a rigorous interview process, background screen, safe driver training, and regular drug testing.
When it comes to reliability, when you are looking for a
prom limo for rent
, you want to make sure the company is going to pick your son, daughter, and/or their dates or friends up on time. Any delays in being picked up can have serious repercussions for the entire evening.
We have one of largest fleets of available limos and buses to ensure we never overbook and that means somebody will be there to pick our clients up on time and get them to the destination on time.
When it comes to service, no other transportation companies in the area provides 24/7 customer service and support like we do. For nervous parents, they can contact us on the night of prom, ask to see that everything is fine, and keep tabs on their children. That offers a great deal of peace of mind for those nervous parents.
A prom limo rental shouldn't break the bank.
Some parents never considered prom limos because they assume it's too expensive. Because we have one of largest fleets of available limos and buses, we can offer them at some of the most competitive and reasonable rates possible. If that sounds ideal, give us a call and talk about the prom limo service you feel would be perfect for your son or daughter this year.