[us_page_title description="1″ font_size="3rem" line_height="1.1″ align="center"]
A Charter Bus Rental Alpharetta Residents Prefer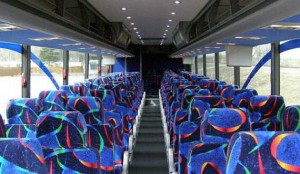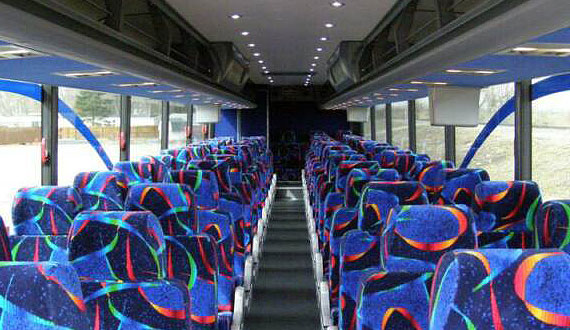 There are plenty of great reasons why we offer the kind of charter bus in Alpharetta residents prefer. For some, it's about our on-time service. For others, it's about our affordable rates. Still, for others, it's our dedication to safety and reliability. As a company that has been providing a charter bus Alpharetta for more than 20 years, we have a great deal of experience and understanding about what our clients need, desire, and prefer.
You can't please everyone all the time, but since 1994, as a family owned and operated company, we have been able to provide just about everything most of our clients enjoy. One of the most important things to our clients is to have a smooth, quiet ride that is dependable, reliable, on time, and all of that coming at incredibly affordable rates.
We also provide:
Great, personalized service. When you contact us, you can either use our easy to use online reservation system or speak to a customer service representative directly. We have 24/7 customer service.
The VIP experience. All of our Alpharetta charter buses are considered late-model and are incredibly comfortable and offer a smooth, quiet ride. On top of that, our drivers and every single member of our staff team will treat each client like a VIP.
The latest GPS navigation. We keep on track of traffic delays, including accidents or road construction, and emergencies to make sure we reach your destination on time, every single time.
The best in safety. We hire only the best drivers, those with impeccable driving records, and then still put them through safe driver training and consistent drug testing. Your safety is our top concern.
Complementary bottled water. When it comes to any charter bus rental, Alpharetta residents come to expect us to provide the best in amenities, and that includes complementary bottled water for all guests, upon request.
Immediate billing. Whether you are looking for charter buses for a corporation, school, church, or some other organization, we offer immediate billing to help you keep track of your transportation budget.
All of our drivers are also highly knowledgeable about the area, which means we can provide the best Alpharetta bus tours money can buy. Check out our online reservation system to book Atlanta Charter Bus Company your next trip now or, if you need to speak to somebody directly to ask questions, you can do so anytime of the day or night, at your convenience.
Charter Bus Rental Duluth – Group Transportation Has Never Been Easier
It can be very stressful to organize transportation for a whole group of people, no matter if it is a large or a small group. Our Charter Bus Rental Duluth is here to help you have the most enjoyable group trip possible as all of our buses have plenty of legroom available and TVs for personal enjoyment so you can truly relax while on the road. You will be able to enjoy and expert service as well as some complimentary amenities while experiencing bus charter Duluth. If you have been looking for a way to spice up your party life, then you should definitely consider hiring our charter bus rental Duluth to get the job done. 

The party mood is sure to be amazing as every single one of our party buses contains all of the equipment needed to have a proper party. Inside of the bus, you will be able to find a powerful sound system which is at your disposal, as well as some disco lights and even a dance floor. You will surely enjoy every single moment of your ride as we have some of the most outstanding vehicles available at your service at all times. If you want to get the most out of your night out experience, then consider contacting us in order to book our services for your next party. We look forward to serving you with the best transportation available. Get Instant price quotes for Cheap Party Bus Alpharetta and Charter Bus Rentals in Alpharetta – (470)-400-9889